Hydraulic Lime Mortars For New Builds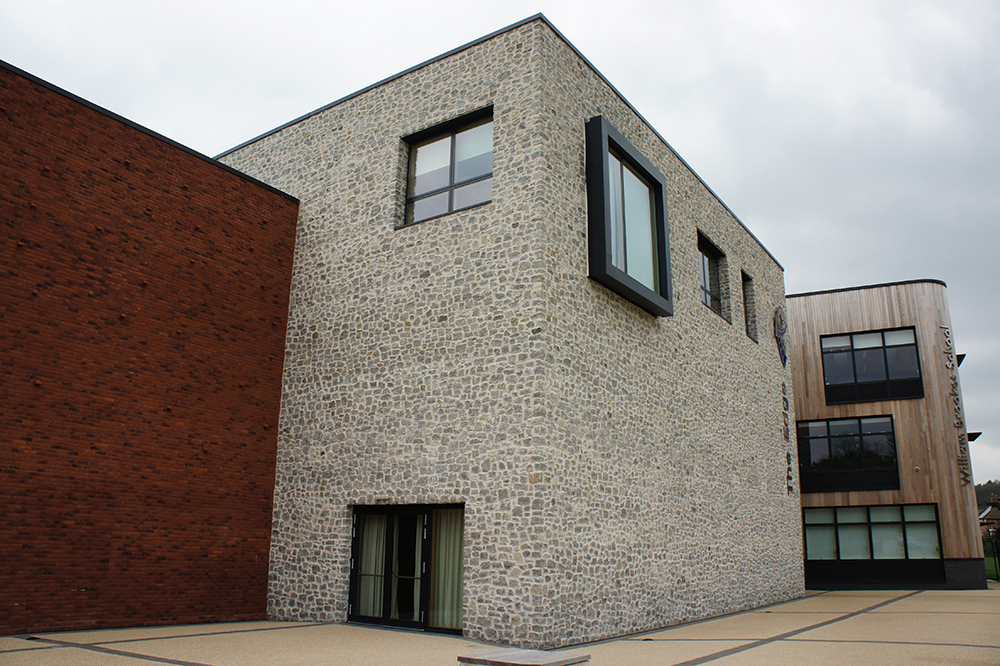 Using hydraulic lime mortars in new builds makes a lot of sense.
Low cost considerations associated with cement mortars do not add up when the environmental and long term durability benefits of lime mortars are considered.
The life of a lime mortar properly applied can be much longer than a cement mortar.
The dense and brittle nature of cement mortars causes retention of condensation, dampness, joint delamination and poor materials recyclability. There is little or no CO2 reabsorption in cement mortars and high embodied energy.
Mortars high in cement clinker are to be avoided for these reasons:
Non re-cycling of masonry units

Very poor vapour exchange

High shrinkage = cracking

High embodied energy

High thermal movement
The environmental benefits of hydraulic lime mortars are one of the main reasons for the increased interest and attraction for using Lime Green's lime mortars, lime plasters and lime renders in new builds.
High compressive strengths and quick setting should not be the only requirements in new build mortars. Other characteristics are as important for environmental and lasting performance.
Lime Green use Natural Hydraulic Lime Mortars for a number of reasons;
Good vapour permeability

Low capillarity

Good elasticity

Low shrinkage

Suitable strengths

Environmental characteristics
Technical help and expertise
If you need further advice or information about hydraulic lime mortars, we offer an in-depth technical advice for the use of lime mortars, lime plasters and lime renders in any new construction project large or small.