LG21 Russell Brewis Artisan Plastercraft Q&A
How long have you been working with Lime Green?
Artisan Plastercraft started working more closely with Lime Green following a large lime plastering project at Home Farm in Oxfordshire, the home of renowned architect John Pawson. We used Lime Green's Warmshell woodfibre wall insulation and Duro and Solo lime plasters to complete the project in 2016. From there, we have developed a good reciprocal relationship and we use and recommend Lime Green's products on many of our projects.
What makes Lime Green products attractive to you and your clients?
We like to ensure we have access to the highest quality and most suitable materials for any given job. Lime Green's range of plasters and renders provide high performance coatings, with the workability and durability that our customers expect. It is important that our chosen materials are suitable for the historic buildings that we typically work on, and Lime Green products are based on historic recipes brought up to date with precise formulation and quality control.
What type of projects are you using Lime Green Products on?
Typically, restoration projects where performance of and ease of use are the key goals. This can be three coat lath and plaster or one-coat lime applications. At Shakespeare's Globe Theatre we employed Lime Green's Ultra and Lux lime plasters for restoration of external walls. At The British Museum we have used Ultra, Duro and Natural Finish. Bothy Spa - Natural Finish French Grey. Claremont Fan Court School – Ultra and Solo, as well as Roman Stucco Cast to replicate a ceiling rose moulding.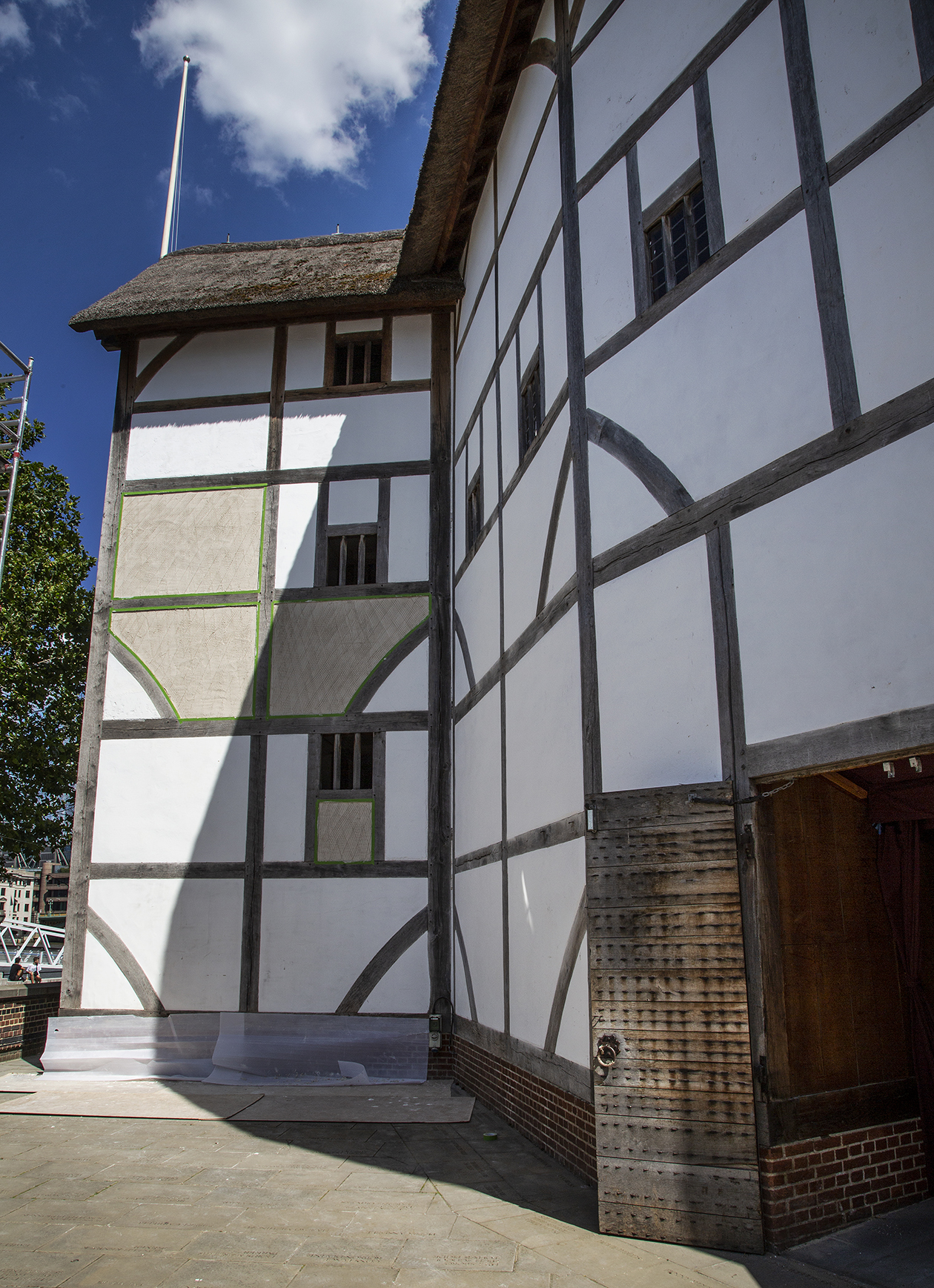 What's been your favourite project using Lime Green products?
The British Museum – Our work included pre-preparation, application of Natural Finish lime plaster covering an area of approx. 160 square metres to coffer downstands on the external façade of the South Colonnade. Inside, we also restored 40 ceiling coffers using lime plaster, where cracks and areas of deterioration are cut out and repaired using lath and plaster techniques.
Tell us something about your business we may not know.
The Old War Office in London's Whitehall is due to open this month (September) as a luxury hotel and residencies. Artisan Plastercraft completed much of the plaster restoration throughout the Grade II listed building, and we also installed the new, bespoke-designed suspended ballroom ceiling. Anyone visiting or staying there – please do remember to look up!
As we're celebrating 21 years in business, what advice would you give to any 21-year-olds looking to make a career in your sector?
Take an interest in the architecture and history attached to each project. It makes each job unique and interesting. Respect the building and the work at your disposal, as quality is important – it's why we work with Lime Green, and quality work will always be in demand.
Our thanks to Russell for taking part in this Q&A. If you would like to find out more about Artisan Plastercraft please visit https://www.artisanplastercraft.com
Photographs of Shakespeare's Globe courtesy of Artisan Plastercraft and Chris Taylor. Photographs of the British Museum courtesy of Artisan Plastercraft.