Project: Sustainability at Roseisle House
Building for warmth, health and sustainability at Roseisle House, Scotland
Roseisle House is a stunning, two-storey, three-bedroom home which was recently constructed in Moray, Scotland.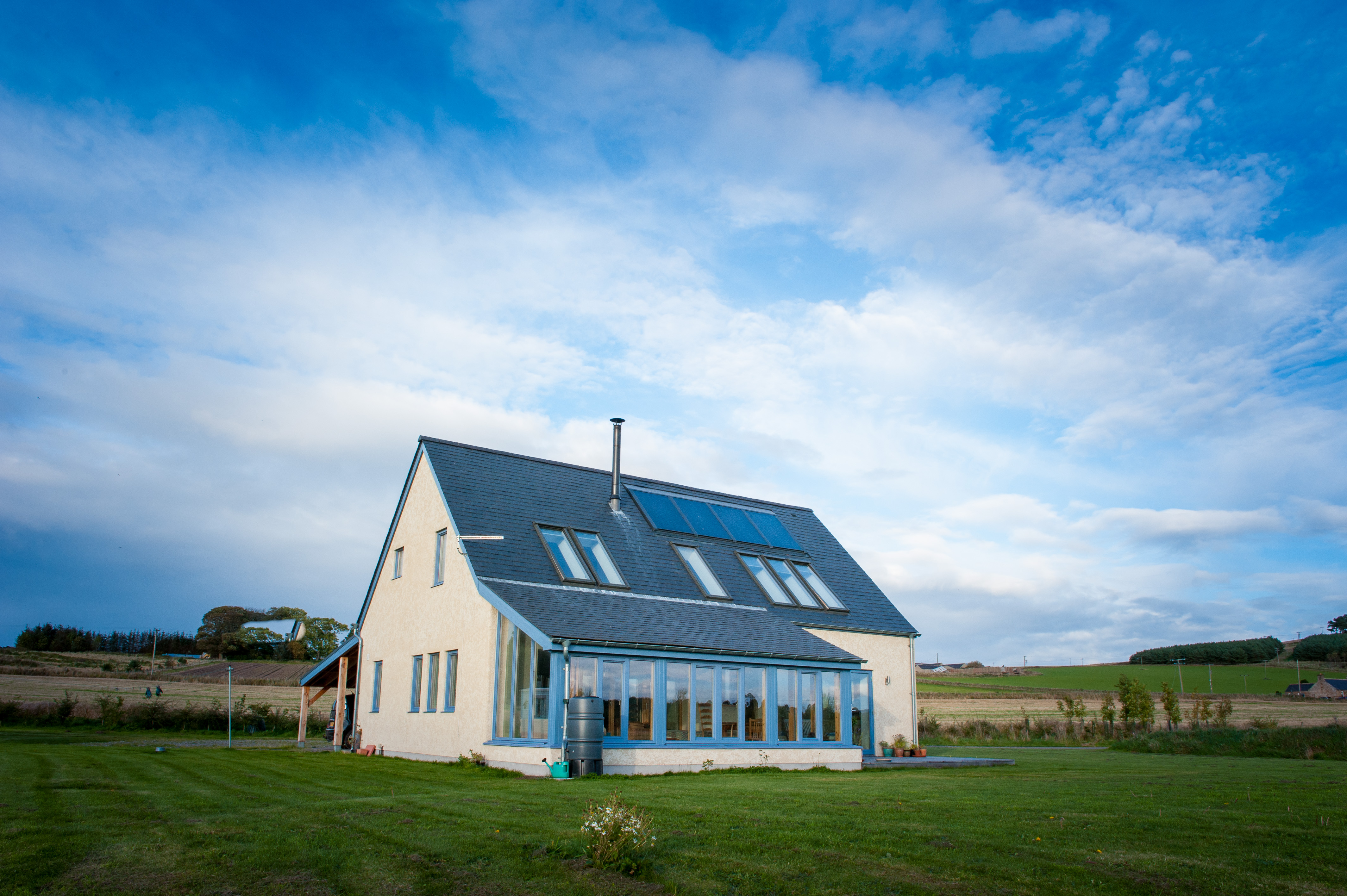 Sustainability was the key for both the design and construction of the home.
"It was very important for us to achieve a sustainable and healthy build," says Lieselotte, homeowner, Roseisle House. "Air quality, breathability and energy efficiency were all crucial factors for us when we were selecting the materials for our new home."
Selecting materials
Roseisle House was constructed using clay blocks. This meant that any plaster or render used for the product needed to be considered carefully to ensure compatibility.
"The architect initially recommended products and we then worked closely with the client to ensure we selected the best product for the job," says David MacGillivray, MacGillivray Construction Ltd.
"We chose to use Lime Green's products for both the plaster and the render as they came highly recommended by the architect and we have used their Warmshell insulation systems previously. The Lime Green team was very enthusiastic about the project and truly wanted to help us to achieve a beautiful, healthy finish.
"The Lime Green specification was, internally, a 12mm Internal Solo Onecoat plaster on top of a coat of Silic8 primer and, externally, a 6mm Finish WP external lime render on top of a 10mm Ultra insulating base coat.
"This particular render base coat provides a significant boost to the heat retention of the external walls of the building. According to British Standards, Lime Green Ultra base coat is five to ten times more thermally efficient than standard lime renders.
"The beauty of the topcoat render we chose – Lime Green Finish WP external lime render – is that it is pre-coloured, so it doesn't need to be painted making it even more sustainable than it already is.
"The vapour-permeability of each of the products used enabled us to retain the breathability of the building and thereby improve its overall indoor air quality."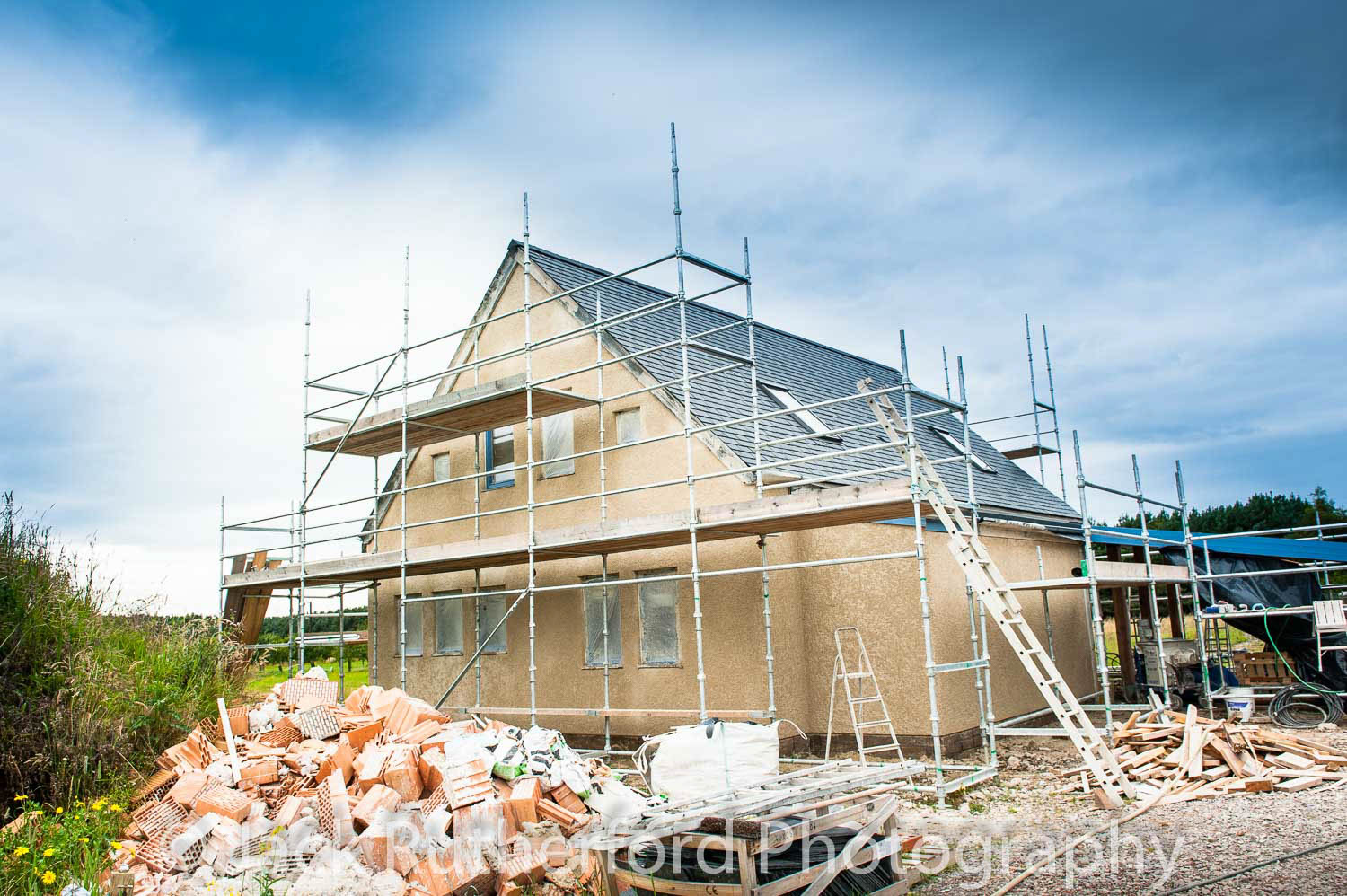 A warm, sustainable and healthy home
"The external render of the building is beautiful, and the benefit is, it doesn't need to be painted – saving us both time and money," says Lieselotte.
"We've been living in our new home for over a year now (since July 2018). Due to the breathable, natural materials, the home's humidity levels remain around 50% which is very
comfortable to live in. The internal temperature also rarely falls below 18°C – even throughout the winter months and without any heating.
"We've managed to achieve a very warm, cosy and breathable home."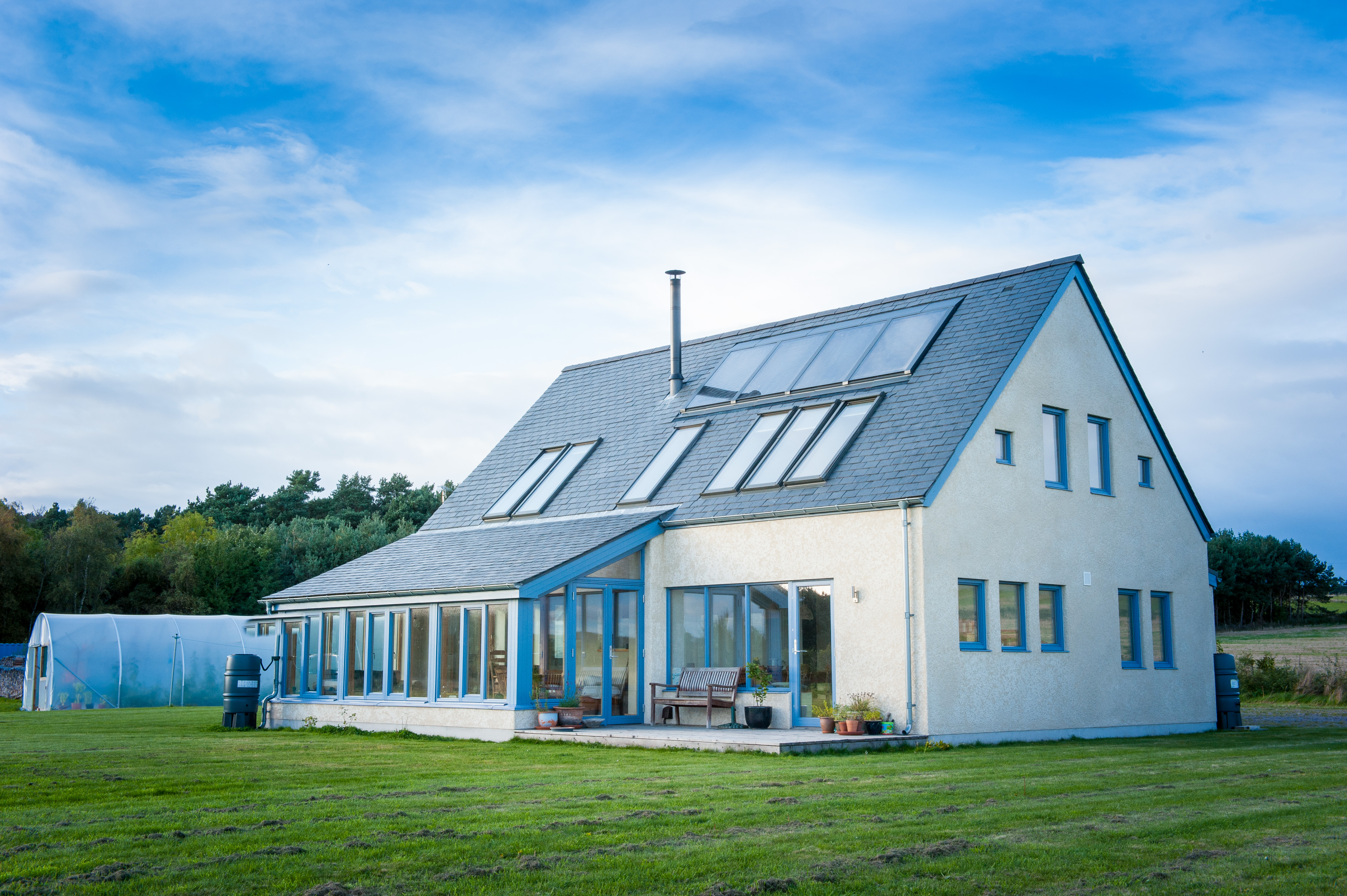 For more information about this project or to speak to one of our trusted team of experts, get in touch or call 01952 728611.