Lime Products For Building Conservation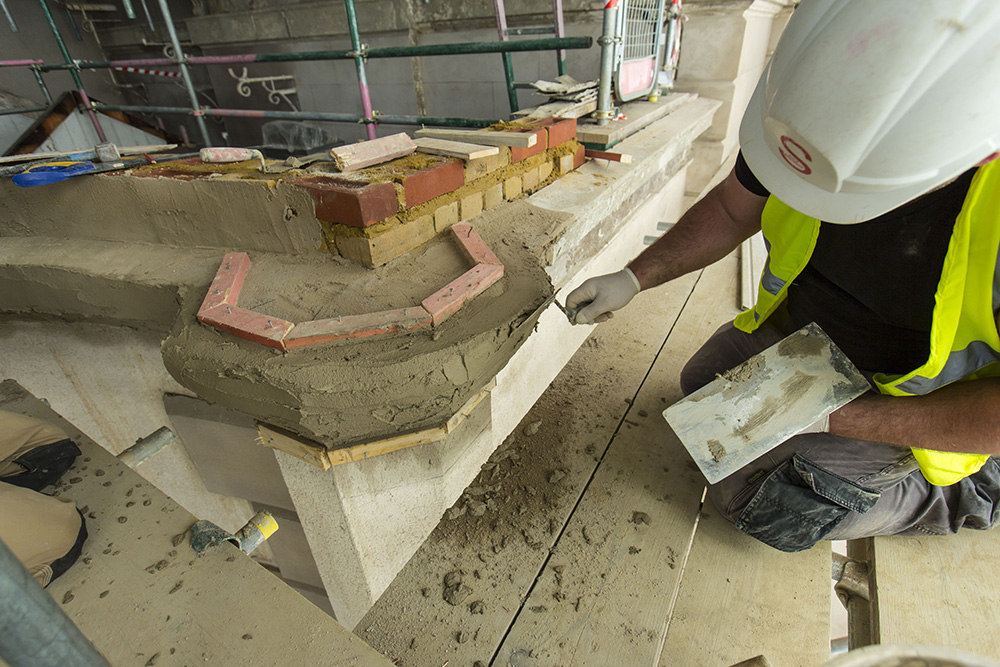 Our range of lime products are ideal for building conservation projects both small and large.
Naturally flexible, lime products will accommodate minor building movements without the cracking and weakening that would occur with cement-based mortars.
Being lime-based, all of our lime renders, lime mortars and lime plasters also have the breathability you need to make sure that moisture doesn't stay trapped in a buildings fabric where it can damage wood, brick and masonry.
Our range of 'conservation lime products' include:
Lime Green Prompt Lime mortar is a low strength product that gives a faster speed of set than is achievable with standard hydraulic lime mortars, and so is regularly specified for the repair of historic buildings Lime Green Roman Stucco, a lime render used for fine detailing on building facades
Lime Green Pure lime grout a first choice lime mortar for infilling cracks or as a consolidation material in degrading walls. They can be used safely near ponds and water courses as they don't leach toxins
Lime Green Natural Lime Mortar can be used as conservation building materials for both internal or external works.
The quality of Lime Green products mean they are specified for high profile projects and so have been used in the refurbishment of Osborne House (Queen Victoria and Prince Albert's family home on the Isle of Wight) and the recent re-development of King's Cross in London.
Technical help and expertise
If you need further advice or information about our lime renders, lime plasters, lime mortars or lime grouts, we offer an in-depth technical advice for the use of lime products on any historic building conservation or restoration project.