"Low carbon, healthy and sustainable solutions are really important for all of our retrofit measures," says Michael Huth, membership development manager, RetrofitWorks, a not-for-profit cooperative working to make UK homes healthier and more energy-efficient.
"We're on a mission to change UK homes for the better, in terms of energy efficiency, health and carbon emissions, all with the greatest ease and at the lowest cost to homeowners and local authorities."
In early 2021, RetrofitWorks partnered with Lime Green, who manufacture and supply healthy insulation systems, for their members' projects.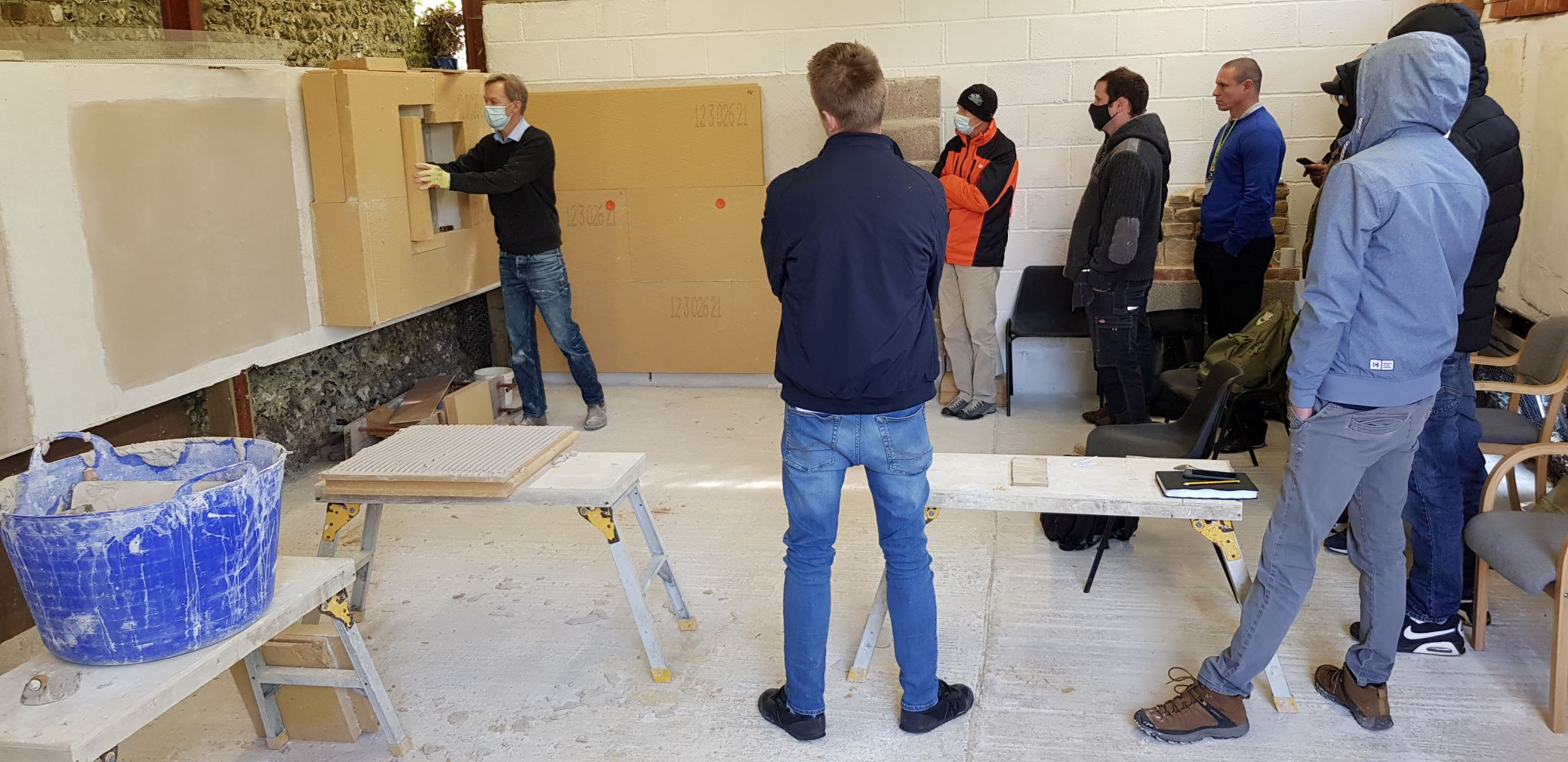 A partnership for the community
"We work with homeowners to assess their properties, create a whole house retrofit plan and detail the relevant building performance requirements. We then put homeowners together with contractors to improve their home's energy efficiency. We needed a partner who could work with us to solve pretty common but tricky problems in solid masonry buildings," says Michael.
"Local communities are at the heart of our approach, so it was also important that our chosen partner aligned closely with our contractor members and understood the issues specific to the neighbourhoods they serve. At the same time, we needed a manufacturer who could 'speak the language' of the contractors and installers.
"We started with internal insulation systems – several manufacturers have their own systems and suggestions, but one stood out.
"Lime Green has been at the forefront of developing and manufacturing lime renders and plasters for some time at their hi-tech factory in Shropshire. They manufacture the Warmshell Internal Wall Insulation (IWI) system, which has been tried and tested for many years. In our opinion, it's one of the best solutions for solid masonry buildings and fits exactly what we need.
"Apart from its excellent products, of all the potential partners, no one did more than Lime Green to help build our internal insulation process. They were the only team able to support the installation of its materials with both offsite and onsite training for our contractors, as well as CPD training for our contractor members."
"We are very pleased to have the opportunity to work with the team at RetrofitWorks to support their drive to provide energy-efficient and sustainable insulation solutions for their members across the UK," says Dominic Putnam, head of business development, Lime Green Products Ltd.
"RetrofitWorks is on an extremely important mission to ensure communities and homeowners are supported by certified contractors and able to live in healthy buildings. That's something that's really important to us as a business too."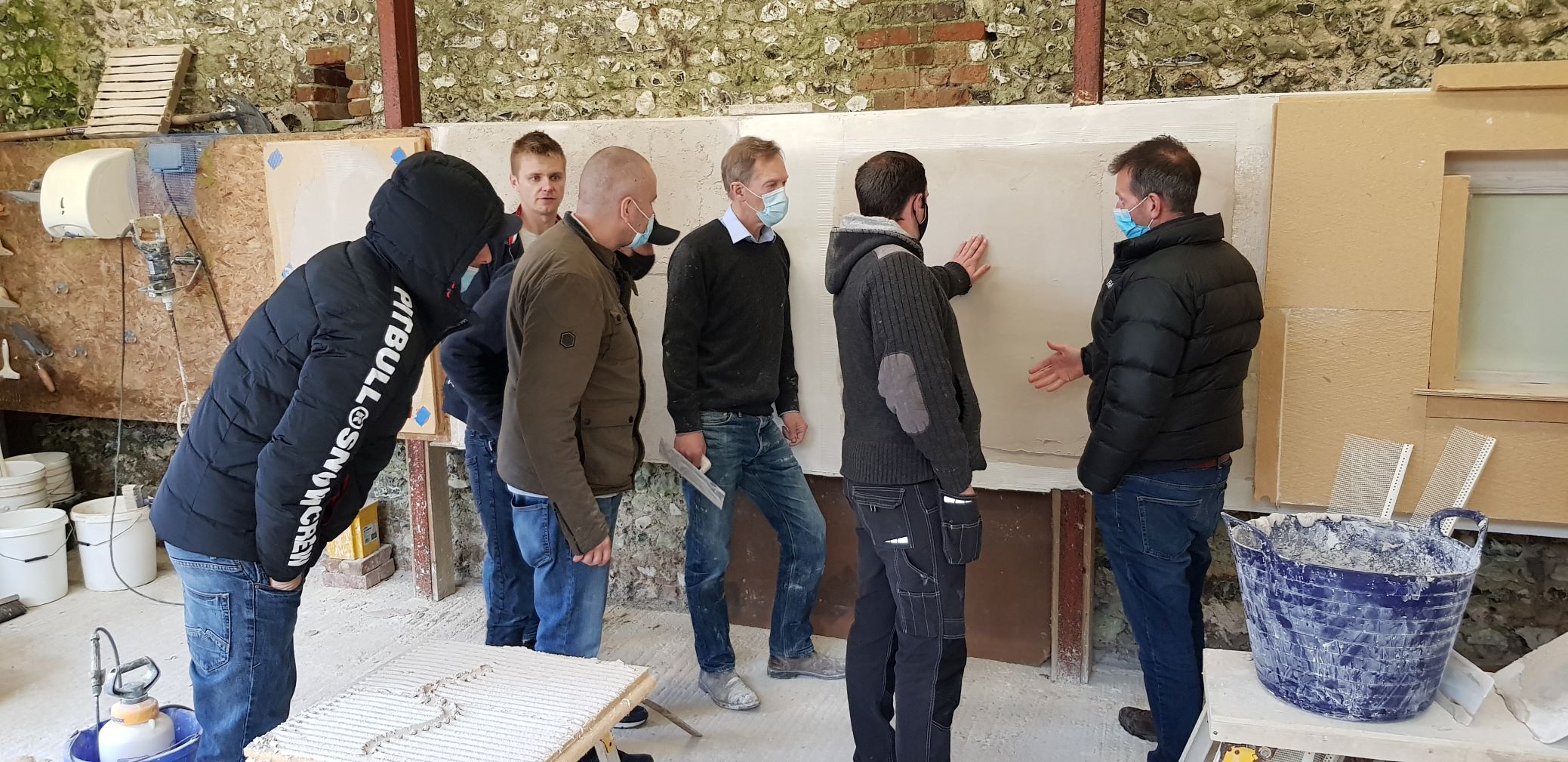 Healthy materials
"We are closely aligned with PAS 2035, and we are keen to find suppliers that support our mission. Lime Green's design and technical support, as well as their system guarantees, assure us there won't be any compromise. That means we continue to deliver extremely high quality retrofits for homeowners and tenants," continues Michael.
"Low carbon, healthy and sustainable solutions are really key for all of our retrofit measures. Lime Green's Internal Warmshell Insulation system – using woodfibre boards and Solo lime plaster – ticks all of those boxes. We are also exploring their External Wall Insulation solutions.
"Lime Green has been good in engaging and really getting to grips with what we and our contractors need. The team supports us onsite and keeps us up to date on how they're always improving their products.
"I would absolutely recommend Lime Green to others looking to sustainably retrofit or renovate their home or building project," concludes Michael.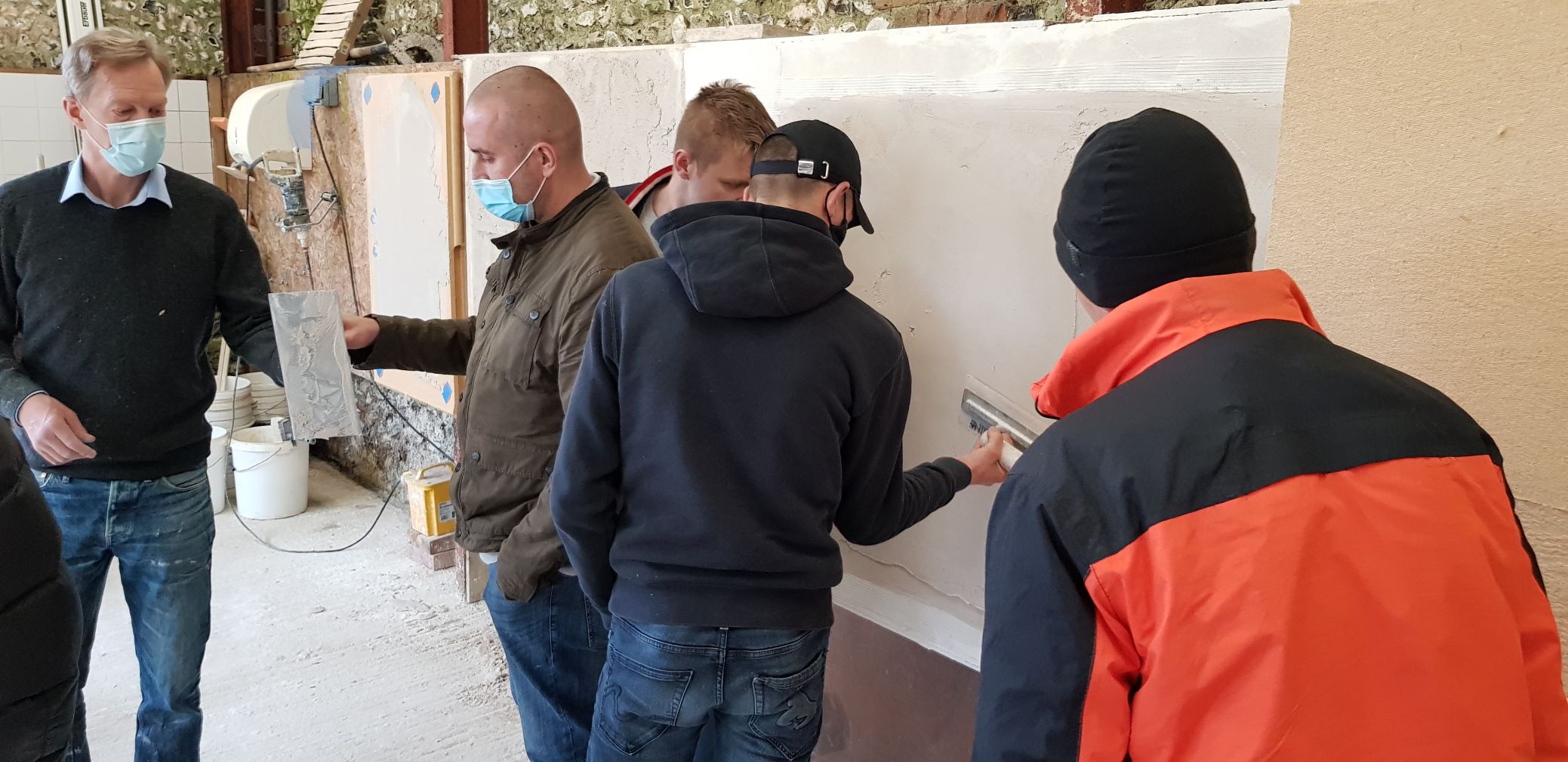 To find out more about our services, talk to us on 01952 728 611 or get in touch.