Renovation Project: Gunnersbury Park Museum
Lime Green's Roman stucco wins approval from London councils for historic renovation of Gunnersbury Park Museum.

A large 18th century mansion purchased by the famous Rothschild family in 1835, Gunnersbury Park has been altered numerous times throughout the centuries. Many modifications have been carried out over the years by various owners, including Nathan Mayer Rothschild who purchased the large mansion following the untimely death of his wife and son.
He invested huge amounts to add the kitchen wing, rebuild the stables and erect the orangery and hothouses for exotic fruits and flowers. The current Grade II listed building is Regency style built from brick with a decorative stucco finish and Gunnersbury Park is now a museum jointly owned by Hounslow and Ealing councils.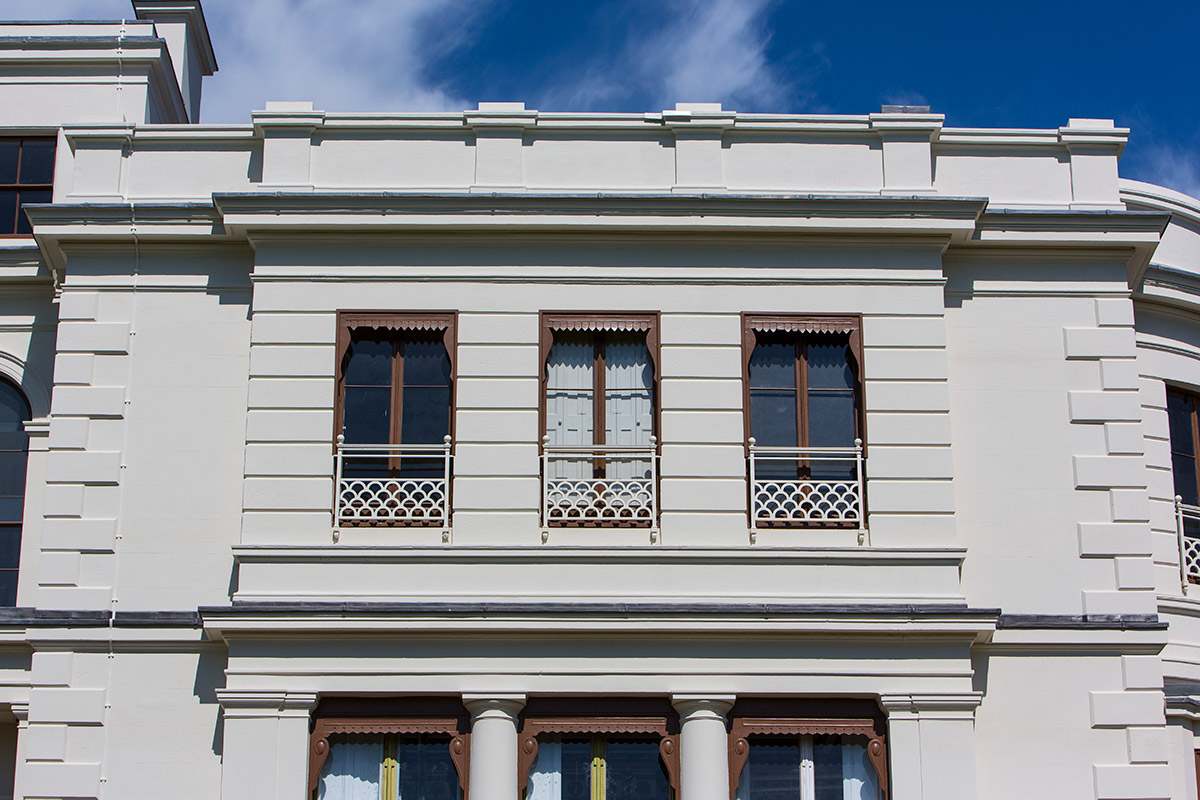 In the late 18th century, the discovery of Parker's Roman cement in England allowed craftsmen to build thick layers of stucco moulded into ornate shapes that looked very much like high quality building stone, with rustication, ashlar lining and cornices becoming fashionable. James Ayres, co- founder of Lime Green, said: 'At Gunnersbury, various patch repairs were made during the 20th century to the stucco, but in Portland cement. Unsurprisingly, this has proved to not be long lasting and the facade was beginning to look increasingly tired and scruffy. As the UK's foremost manufacturer of hydraulic lime mortars, plasters and renders, we are used to working closely with architects, companies and organisations on repairs and restoration to important historic buildings and Gunnersbury Park proved to be particularly interesting as a project.'
In 2014, Hounslow and Ealing councils were awarded two grants by the Heritage Lottery Fund to overhaul the museum and make major improvements to the surrounding park. The project renovation and restoration repairs have been undertaken in close collaboration with Historic England who were the main funders. Careful analysis of the original render using X-ray diffraction in a lab allowed the scientific evaluation of the microscopic structure of the cement – confirming that the original was indeed made from Roman cement.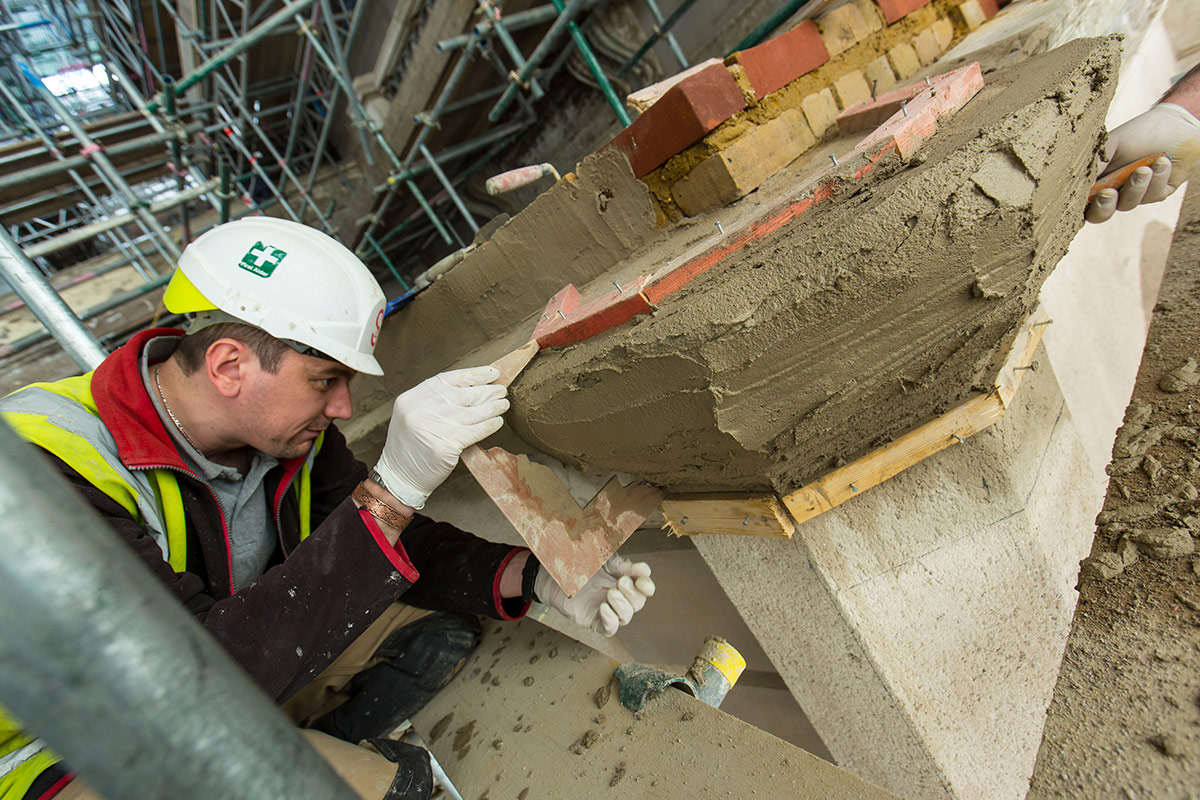 Quinn London was appointed as the main contractor and they engaged AVV Solutions to carry out restoration works throughout the project. Lime Green worked closely and collaboratively with all the parties involved to come up with a close physical and chemical match to the original. Ray Wills from AVV Solutions said: 'Due to our successful working relationship with Lime Green on previous projects we were keen to work with them on Gunnersbury Park. We knew Lime Green could fulfil the requirement to maintain as close a match as possible to the original materials and the existing areas that did not require restoring. This was achieved by obtaining multiple samples from various points of the building and analysing the mortar samples. Working closely with Lime Green, samples of various specifications were produced for the architect's approval prior to carrying out render trials in situ on the building, so all parties were con dent that this would be the correct material and finished texture for the restoration of Gunnersbury Mansion.'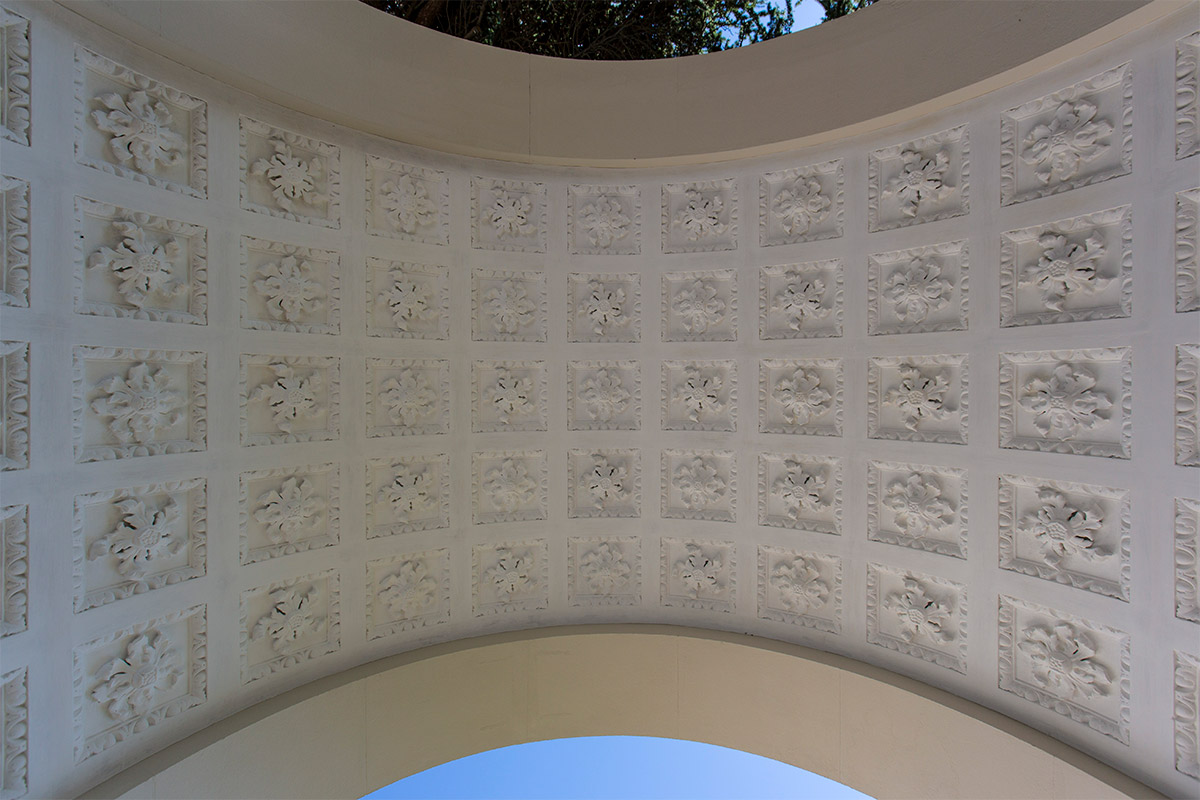 Working with the architect (Rodney Melville and Partners), lime distributor (The Lime Centre) and the rendering contractor (AVV Solutions), various sample specifications were prepared and trialled on site before Lime Green's Roman stucco premix was approved and work began. Repairing the original like-for-like is not only good conservation practice, but it ensures compatibility between the old and new, as areas of the original stucco were still suitable for preservation.
Lime Green Roman Stucco is made using Prompt, one of the last Roman cements still available. Burnt in traditional kilns since the 19th century, it is fast setting, has low shrinkage and good breathability, is a beautiful natural colour, and has a fatty, creamy feel under the trowel. Roman Stucco is mixed with carefully graded sands, a small amount of lime and natural additives and retarders. Because Prompt has to have retarders in to stop it ash setting, it is diffcult to mix large volumes consistently over a large area. With a large quantity of stucco, mixing on site would not be practical in the timeframe. Factory mixing means our Roman stucco is consistent and made to a precise recipe determined during the specification stage. All of the stucco is sampled and tested before it goes to site as a final quality check.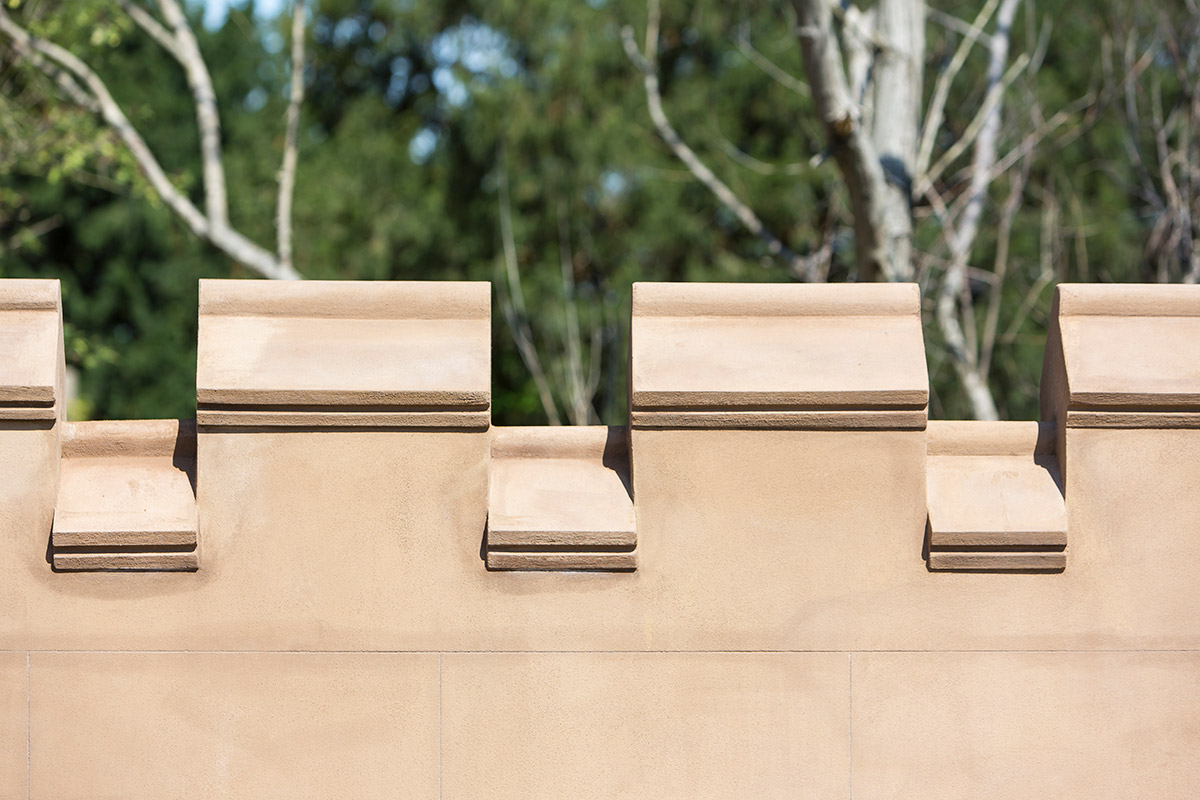 James Ayres continues: 'Work at Gunnersbury is ongoing with various types of work being carried out from plain rendering, with ashlar lines restored to the original detailing, forming quoins, in place to look like large blocks running down the edge of the building and, finally, cornices and mouldings run in situ (i.e. cut to shape after it is applied to the building, rather than pre-making it and glueing it in place). It's a fascinating project and Lime Green are delighted to be part of the team restoring and revitalising Gunnersbury to make it t for the future.'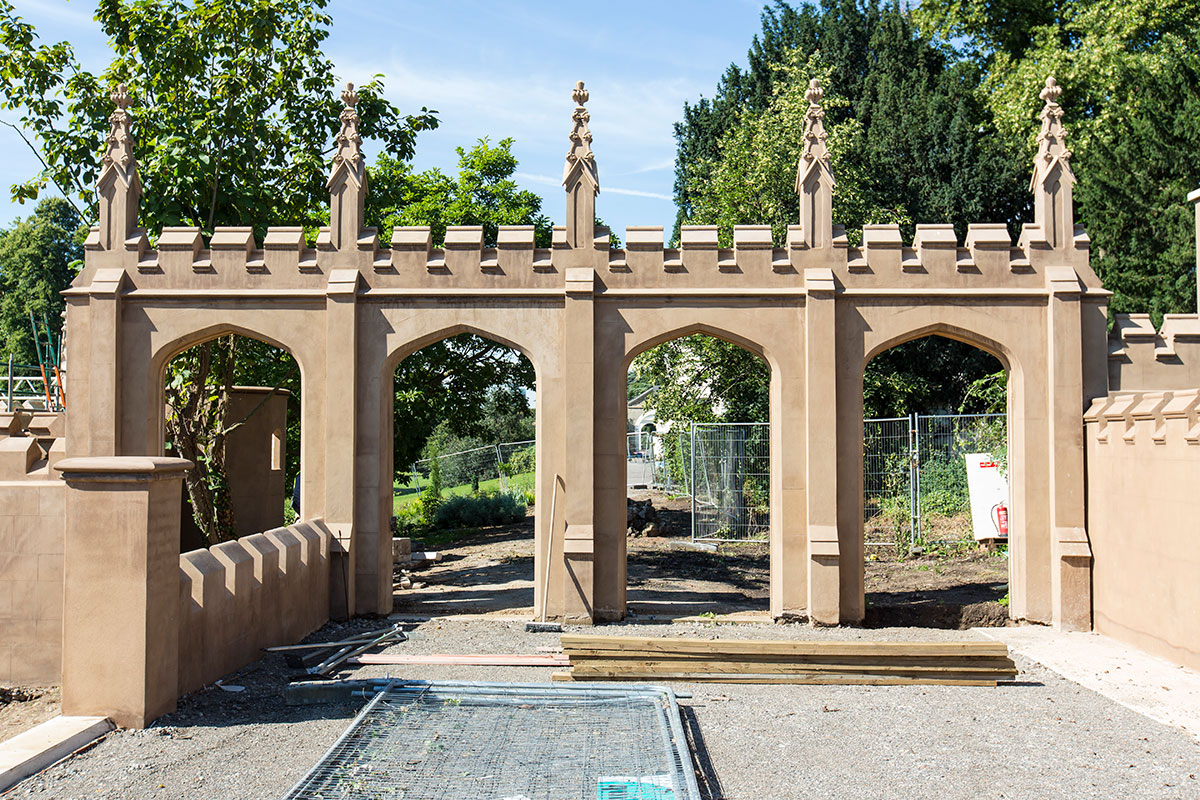 You can find more infomation about Lime Green Roman Stucco Exterior Wall Render here:
http://www.lime-green.co.uk/products/lime-render/roman-stucco