Consistent Colour Finishes Of Lime For Building
Technical note B1 - To be read in conjunction with aspects of Technical Note B3
Introduction
The colour and colour consistency of lime building materials requires careful consideration to ensure a lime product meets expectations from the initial client choice through to in situ performance with minimal maintenance. When using lime render or lime mortar products on site, a consistent approach to planning, methods and workmanship are essential in obtaining colour consistency across the project from start to finish. Awareness of the relevant British (BS) and European Standards (EN) together with trade body / third party guides will be most beneficial to assisting a competent contractor:
BS EN 13914: 2005 - Design, preparation and application of external rendering and internal plastering
Part 1: "External rendering"

Part 2: "Internal plastering"
(The above now replaces the BS 5262: 1991 Code of Practice for External Renderings)
Also the EASA (Ecclesiastical Architects and Surveyors' Association) Second Edition Guide:
"Mortars, Plasters and Renders in Conservation"
The majority of the references in this note are concerned with lime renders, but the principles apply equally to lime mortars or even paint finishes / washes. To use an analogy, when re-spraying a car, the effort put into the preparation equates to the standard of the finish (see Technical Note B3).
First step
Lime Green manufactures batches of lime building materials in a campaign method across a working day to an established quality system. Product is quality controlled by colour matching between new and past batches. When estimating product requirements, bear in mind that minor fluctuations may occur in raw material properties and whilst we endeavour to compensate for this a slight drift in tonal appearance can occur. This effect takes place over many months but reinforces the need to order sufficient material to complete a project with continuity in batch number or dates of manufacture.
Colour choice is made by reference to a small tablet or swatch of product produced under controlled conditions and mailed out upon request. This can give an initial indication of product texture as well as colour shown in published literature. However, because this sample is not subjected to the application and drying variations on site then it should not be taken as the final indication of how a material will look. A highly recommended procedure but commonly overlooked, is to produce a site test panel that becomes the in-situ reference for not just colour but also trowel hand skill. This should be retained until completion of the works on site where in effect it can then be used to "sign off" the work conducted against the test panel, with the client. If clarification of this process and sample materials are required, please consult your local lime distributor.
An elevation to a property should be treated as one seamless operation, from top to bottom and left to right, where once started it must be finished. If the elevation is big then vertical day joints can be introduced but with permission from the client. Doing so is to split the area into render panels where there is a risk of changing workforce or site conditions.......otherwise more men on the job and a better plan of attack will be required. Who is doing the mixing, who is doing the laying on and who is doing the trowel up i.e. floating up and checking the application depth with a nail or similar "gauge"? In essence, a well planned elevation should be achievable as a single operation without any breaks or stoppages in a typical 8-12 hour working day.
Sheeted scaffolding is always a bonus to a site project, it can help with ensuring continuity of work in most of what the British weather can offer.
It should be noted that in general highly trowelled, smooth finishes will give greater colour variation than textured finishes (see Fig 4)
Curing:
When applying a coloured lime mortar or, even more importantly, a coloured lime render the following observation is found to be true: "an even colour is the result of an even drying rate which in turn is the result of an even application thickness."
This is true for 10mm of pointing mortar in a joint or 5mm of coloured topcoat when rendering with coloured lime render. In particular, changes in the drying rate across an elevation which have occurred due to changes in suction from the background or application conditions at the time can still influence the final colour as drying sets in.
Particular attention should be paid to weather conditions and their effect on drying. See Technical Note B4 for further information
After:
The results of your efforts will be become apparent after 1-2 weeks of allowing the material on site to settle in. Don't judge a material before it has had chance to cure and for any excess water to be lost to the substrate behind or to evaporation from the front
Overall finish is determined when standing back from a suitable distance in fair lighting conditions. Some guidance on this from a commercial perspective, can found in:
NHBC (National House Building Council) Standards Chapter 1M2)s
"A Consistent Approach to Finishes"
Also considered as an industry bible, but maybe in limited print is the BCA (British Cement Association) Appearance Matters No. 2 guide:
Fig1: Shows the effect on colour due to damp patches indicating variable drying rates, where time must be given for moisture to come out, not just from the render but also the substrate behind as well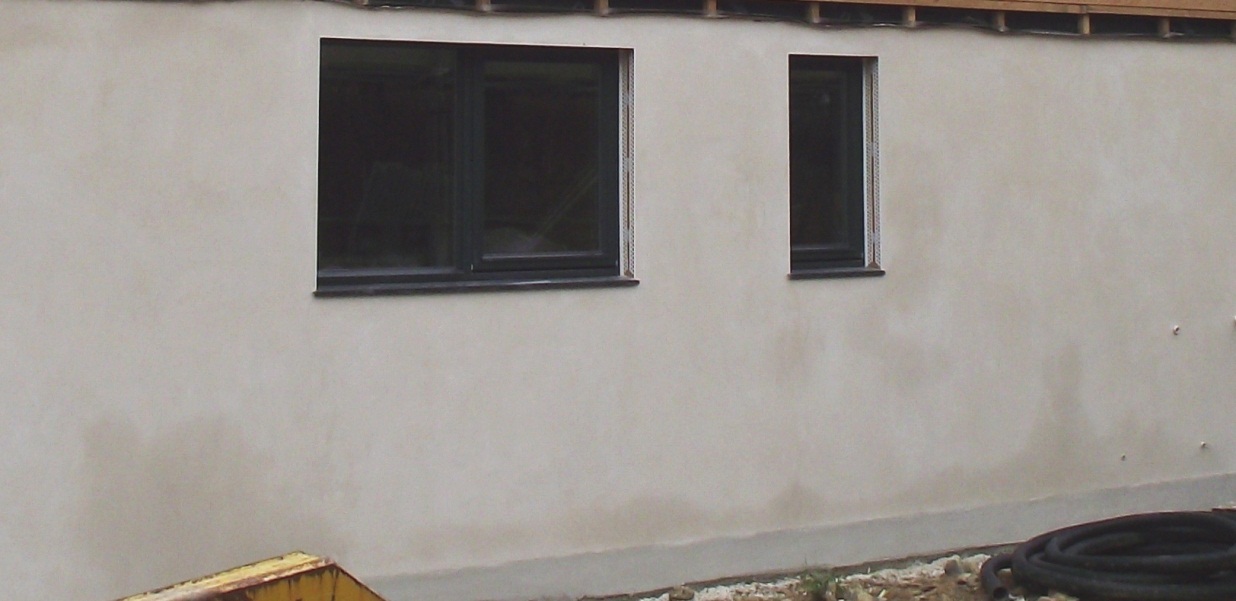 Fig2: Shows the effect on colour due to variable trowel hand pressure and also a poorly located day joint within the render panel to the right hand side of the elevation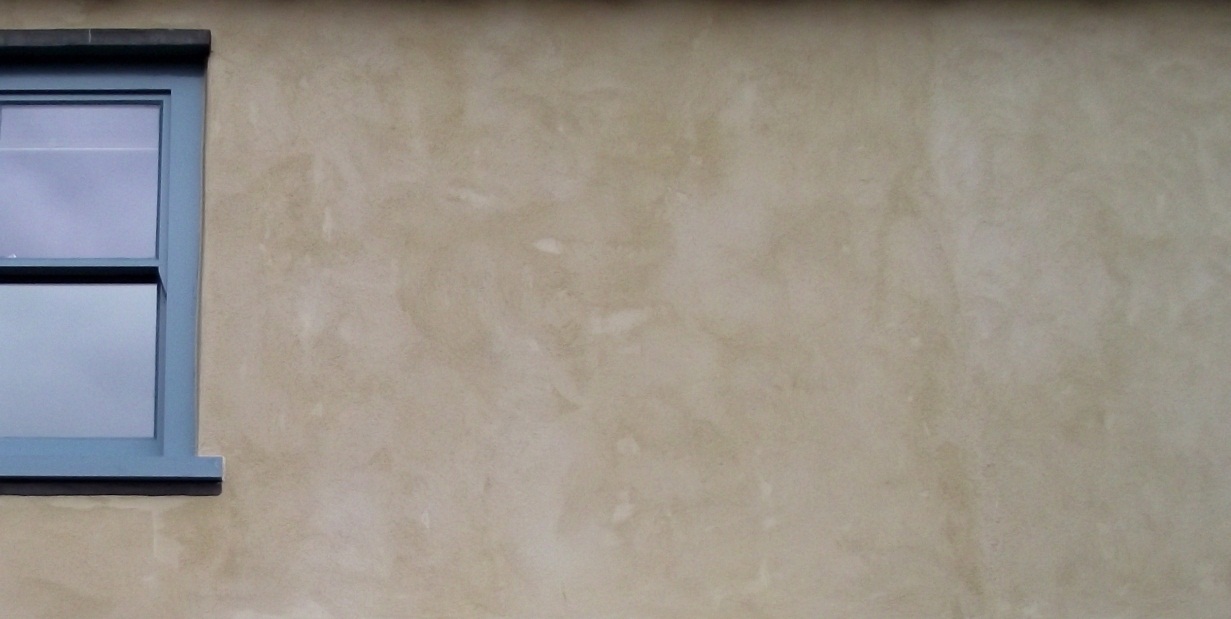 Fig3: Shows how strong sunlight can highlight the levelling skills of the trowel hand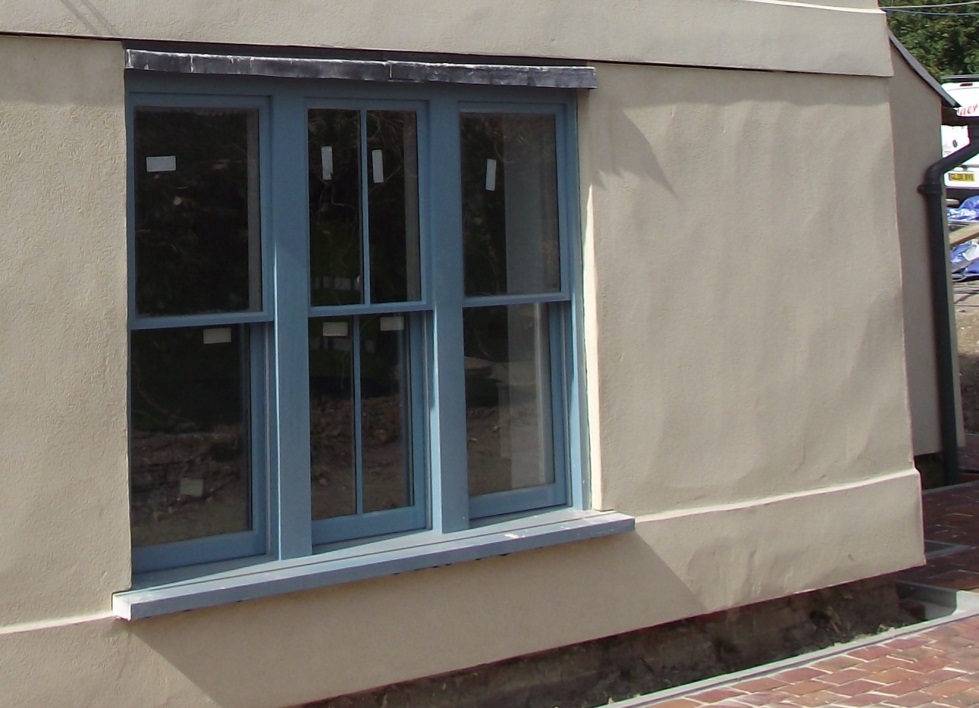 Fig4: Shows the effect on colour due to the natural patina of lime render with the odd sweep mark from the trowel hand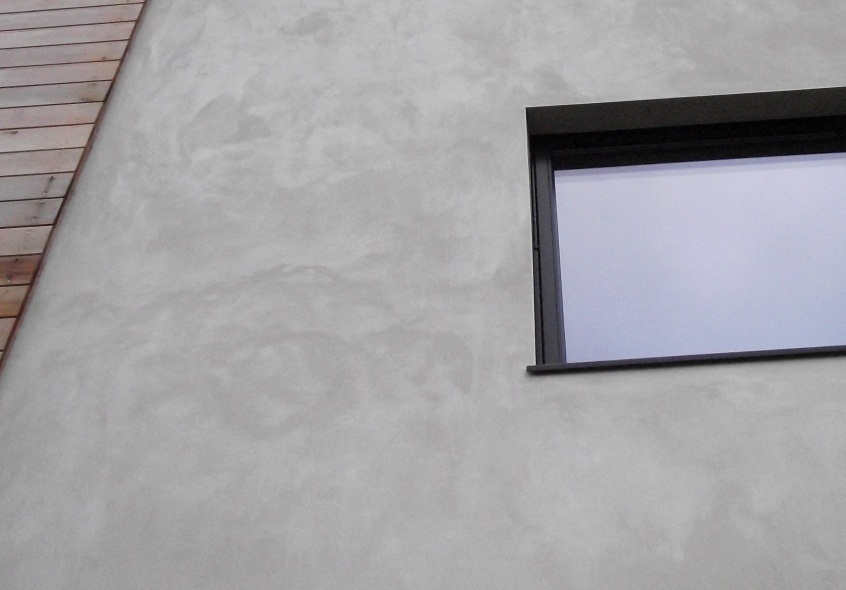 Fig5: Shows the effect on colour as it becomes fixed within the body of the material during finishing at different times when achieving a scraped finish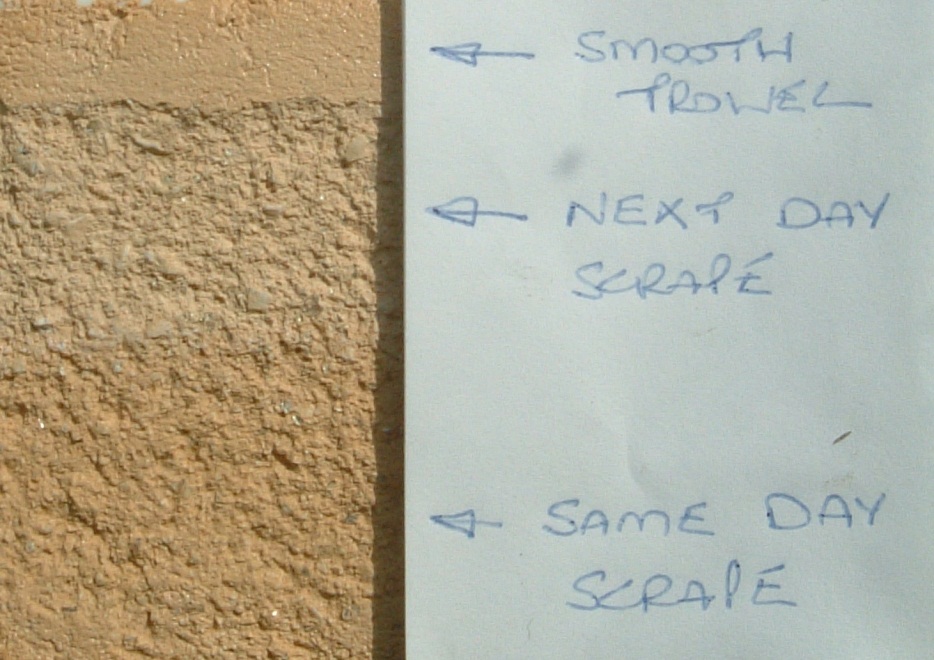 Fig6: Shows the effect on colour due to the "wall paper" effect. This is the same white render formulation but two different batches manufactured several months apart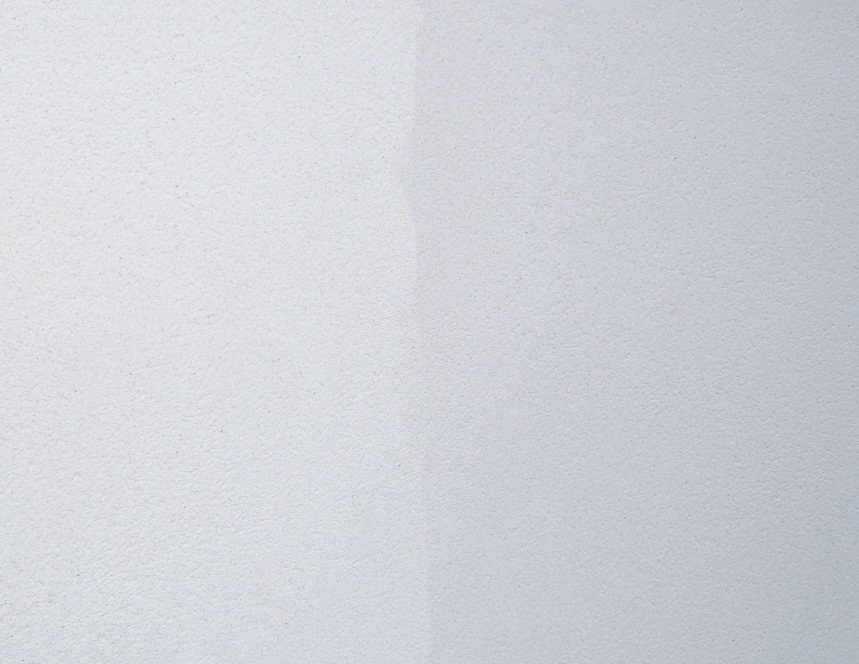 © Lime Green Products Ltd 2011