Gunnersbury Park Restoration Project
Restoring the beauty of Gunnersbury Park
Gunnersbury Park, a magnificent 19th century mansion, located in West London, is constructed using bricks and stucco which combine to create a beautiful and elegant finish.
Failing façades
The Grade II, listed building, originally home to the Rothschild family, was starting to appear tired and unkempt. Suffering years of punishment of Britain's freeze-thaw climate combined with a lack of maintenance, meant the building's exterior was beginning to lose its original, aesthetic elegance.
Over the 20th century, several attempts were made to repair the failing façades using Portland cement. These attempts proved to be only short-term solutions for the decaying mansion. Lime Green became involved in the project in November 2015, by then it was in desperate need of a new solution which would restore its beautiful, traditional appearance for the long-term.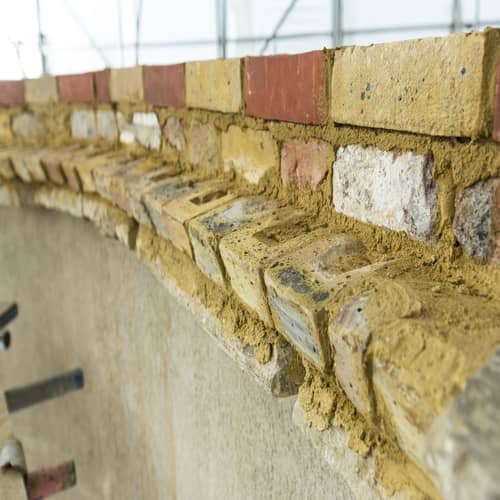 Finding the perfect Prompt
Major renovations began at Gunnersbury Park in 2014.
To ensure the façades were successfully repaired with the most appropriate solution, the original render's microscopic structure was analysed using X-ray diffraction. This revealed that Gunnersbury Park was originally constructed using Roman cement.
Parker's Roman cement was discovered in the late 18th century. It allowed for thick layers of Stucco to be built out and moulded into ornate shapes. This was very fashionable at the time due to the high-quality appearance it presented.
More recently, there has been a resurgence of interest in Roman and natural cements, mainly due to the demand to repair façades which were finished in this material in the 19th century.
With experience in restoring important historic buildings, Lime Green is dedicated to ensuring that every build withstands the test of time and Gunnersbury Park was an ideal candidate.
By working closely with the architect, Stafford Holmes, The Lime Centre and AVV Solutions, Lime Green developed a render with an almost identical physical and chemical match to the original render.
"Due to our successful working relationship with Lime Green on previous projects, we were keen to work with them on Gunnersbury Park," says Ray Wills, chief executive officer, AVV Solutions.
"We knew Lime Green could fulfil the requirement to maintain as close a match as possible to the original materials and the existing areas that did not require restoring."
Model specifications were obtained from various points of the building and each of the different mortar samples were analysed. From this analysis, several cement samples were then developed and trialled on site to determine the best recipe for the render. Once approved by the architect, render trials were carried out at Gunnersbury Park.
Lime Green's Roman Stucco was selected as the final product. This is made using Prompt, a mix of graded sands, lime and natural additives including set retarders. The resulting mixture is highly breathable with low shrinkage and a beautiful, natural colour with a creamy texture.
Notorious for its fast set, Prompt is very difficult to mix accurately in large volumes. Given the tight timeframe of the project, onsite production was not practical. Instead, the consistency of the blend was guaranteed by manufacturing the mix at Lime Green's high-tech Much Wenlock factory. Here, the mix was produced to an extremely precise recipe.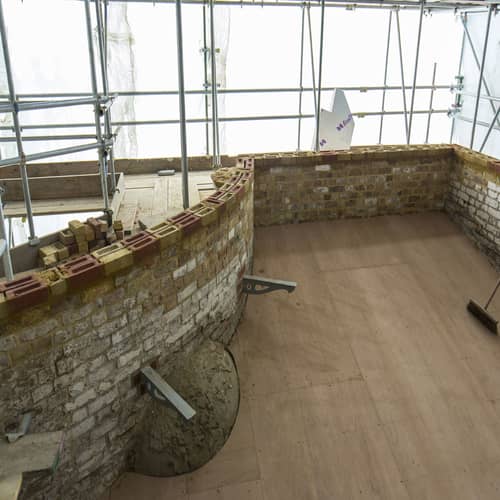 Elegant and charming
Gunnersbury Park has now been successfully restored to its former beauty.
The mansion now showcases local history, archaeology, period costumes and fine art.
"It's so wonderful to see Gunnersbury Park restored to its full glory," says Simon Ayres, managing director and co-founder of Lime Green. "It should stay looking this good for as many, if not more, years as the original mix which stood strong since the 1830s.
"The task presented numerous challenges but creating innovative, practical and most importantly, sustainable solutions is at the heart what we do."
Repairing the original façades with a like-for-like solution ensures compatibility with the old and new building materials. The work carried out on Gunnersbury Park has safeguarded a sustainable future for this beautiful, historical building.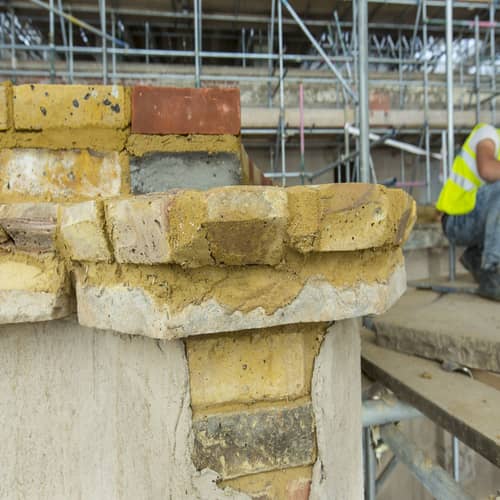 Do you have a renovation project in mind? There will be a product to suit if you're looking for a sustainable mortar, render, plaster - as well as specialist lime-based, breathable products with integrated insulation or get in touch, we'd love to help.