Sustainably Restoring Griffin Island
"The materials had great workability. It was important we got the timing right, especially as we were plastering in the summer months, but the overall finish was beautiful." says, Glyn Phillips, owner of PPS Plastering.
Griffin Island, originally an empty upper-storey Victorian building, was recently sustainably restored into a block of 27 apartments situated in the city centre of Newport.
For Kingfisher and Home Options Newport, the project developers, using healthy and traditional materials for the restoration and preserving the character and historic fabric of the building was essential.
The project wasn't without challenges. Irregular shaped rooms with different angles made plastering difficult, meaning a product that offered flexibility was key.
The right solution
To create a traditional but natural look, the developers chose to use Lime Green's plaster and render.
Glyn, who applied the products, says: "I hadn't used Lime Green's products before. I'd used traditional lime, which had a lengthy curing time and was very expensive. Lime Green's materials were much cheaper and quicker to use."
"We got on really well with the lime plaster and achieved an excellent finish," says Glyn. "We used Lime Green's Solo for the thermal boards in the apartments and Ultra for the oak Riven laths."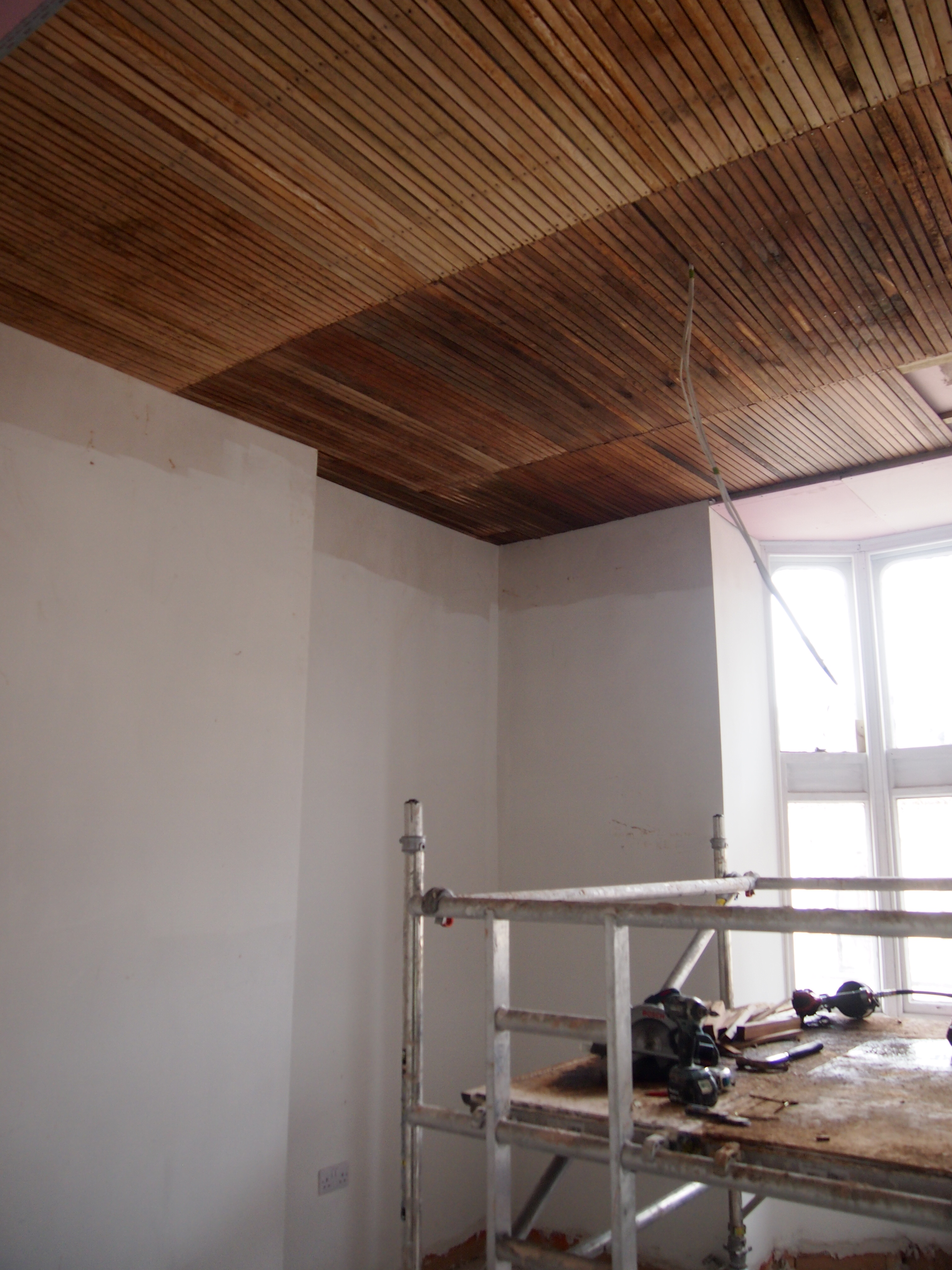 The results
Due to the porous nature of lime, the products selected will create a healthy indoor air quality, regulate excess moisture within the property and supply the residents with a comfortable temperature all year round.
"The Griffin Island development is a fantastic use of unoccupied space – it's amazing to see a historic building being restored to its original beauty," says Simon Ayres, Managing Director, Lime Green Products Ltd. "Working with the team there has been great, and we look forward to seeing our products standing the test of time and creating a healthy and durable building."
"I would absolutely use the products again and recommend them to anyone looking to build healthy buildings," finishes Glyn.
For more information about the projects used in the project, get in touch or call 01952 728 611.